General Treatment and Foot Care
The most popular form of treatment we provide is general foot care for all ages. 
Podiatrists can give advice, diagnose & treat a variety of skin & nail conditions from:
Thick nails
Corns and callous
Fungal nails
Damaged and or weakened nails
Dry skin
Warts; plantar warts; verrucae
Blisters
Tinea; athletes foot
Splinters
Ingrown toenails, including nail surgery
Yellow nails
Cracked heels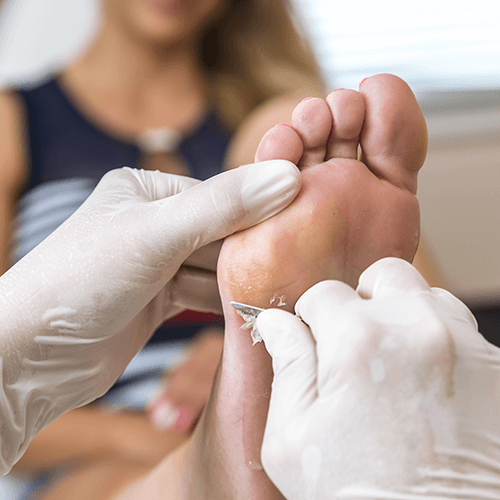 Like most parts of our body, feet age & therefore require extra attention, as we get older. This is essential for many of us to keep our feet comfortable, healthy and working well.
To find out how we can help you with your podiatry and foot care, call us today on 02 4261 6909 or enquire online.